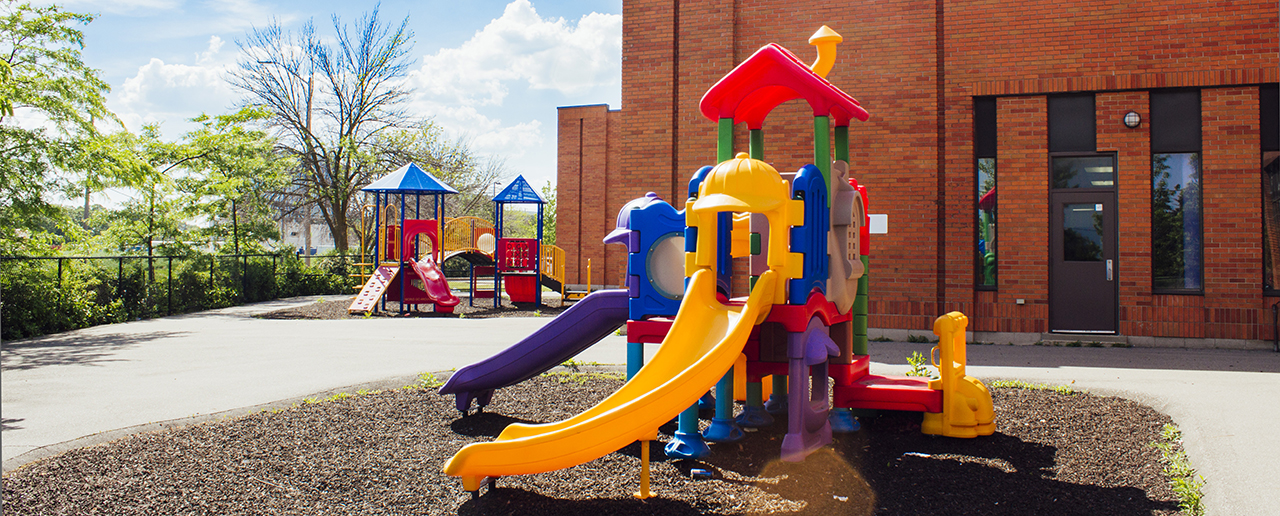 Building Dreams:
Al Huda Elementary School
Scholarship Fund
Who We Are.
Since 2005, Al Huda Institute Canada has spread the message of the Qur'an to people of all ages. It has enlightened the lives of many. Years ago, we decided to focus this effort on the future of our Ummah by using a section of our campus to launch
Al Huda Elementary.
Meet Our Students.
forWhy We Need Your Support!
Alhamdulillah we've expanded to a new campus. We are creating a scholarship fund for parents that want to enroll at Al Huda but cannot afford the tuition. We will be assigning partial scholarships based on a family's need and financial situation. You have the option of sponsoring a student for $1000 throughout the school year.
**These are the tuition fees for the school year:
– One- time Registration Fee ($75)
– Yearly Material Fee ($275)
– Total Tuition for September: $545 – Casa & $515 – Grades 1-8, Hifdh
Al Huda At A Glance
As a faith-based private school, we set our own expectations and over the years used the Ontario Ministry Curriculum as a starting point for academic success rather than the end goal. This approach has led to greater gains for students by preparing them for future study, within Al Huda and outside it.
Over the years our family kept growing…
…but our teaching space stayed the same size of 6,000ft. For four years we searched throughout the Greater Toronto Area for a new facility. Alhamdulillah, we made that discovery in May 2016 and now fully operate in central Mississauga since September 2016!
So Why Does This Matter?
We have a number of students that want to attend our new campus which is great because it's 30,000ft big. This scholarship will help ensure that our school is accessible for any student and affordable for all families.
Who is eligible?
We have a thorough selection committee of staff and advisors that will ensure your donations go towards a diverse group of students. Also 100% of your donations will go towards our scholarship fund. However Al Huda reserves the right to distribute it as deemed necessary based on financial need.
Rooted in Faith. Forward in Excellence. Help us make Qur'an inspired education a reality!
Head over to LaunchGood to see more
Every child deserves an outstanding learning experience in light of the Qur'an and Sunnah. Let's help them achieve that. Donate now, over on LaunchGood.
It is with Allah's SWT blessing and great excitement that Al Huda Elementary School will have, inshaAllah, a new facility in September 2016. It is conveniently located in the heart of Mississauga at 1135 Central Parkway West. We look forward to future growth of exciting new programs and raising the ummah through teaching children to have Quran in their hands and hearts.



CANADIAN-MUSLIM CHARACTER BUILDING EDUCATION
From an early age our students develop a strong sense of connection with their Creator through their daily duas, adhkaar and Qur'anic study. Paired with a rigorous academic education, the result is high performing, confident students. Many of whom have won Hifdh, Spelling Bee and Public Speaking awards. Education at Al Huda Elementary School is fine tuned with a focus on action and service to the community. As our young achievers grow, they do so with an understanding that they live for more than themselves.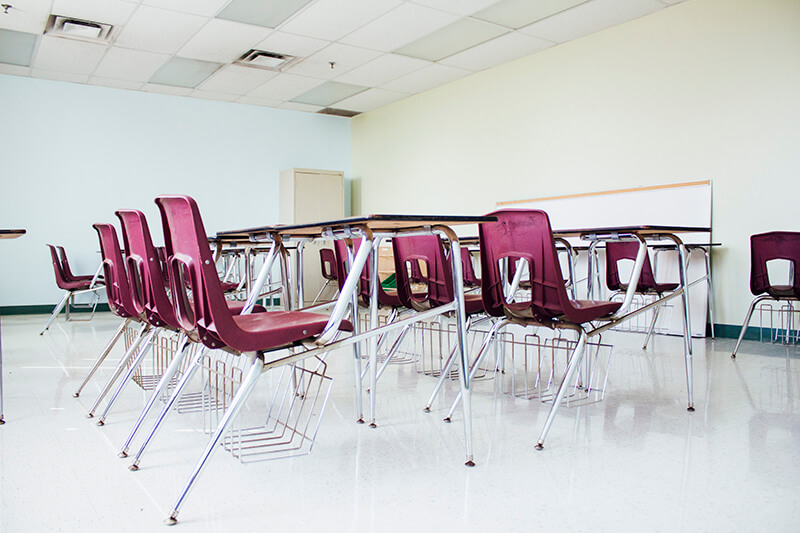 Classrooms
It takes a village to raise a child, and a community to build a school. From desks to technology to supplies. We outfit every class with the best available resources. Setting up an entire class is to claim Sadaqah Jaariyah of hundreds of students who learn and benefit over the coming years.

Where do you want to make a difference? 
Building Classrooms
Amount Required
# needed
Classroom Setup
New furniture, projector, white/soft boards

$3,500

5
Class Resources
Textbooks, books, academic resources.
$2,500

5

New Montessori Room
New furniture and resources

$7,500

1
Enriching Education
Amount Required
# needed
Buy a Bookshelf

$150

20
1000 books and counting
Fill the bookshelf with a variety of books
$17/book
1000
New whiteboards/softboards

$250
Donate Towards Setting up a Classroom
Donate towards Classroom Setup
Donate towards Enriching Education
Donate towards Enriching Education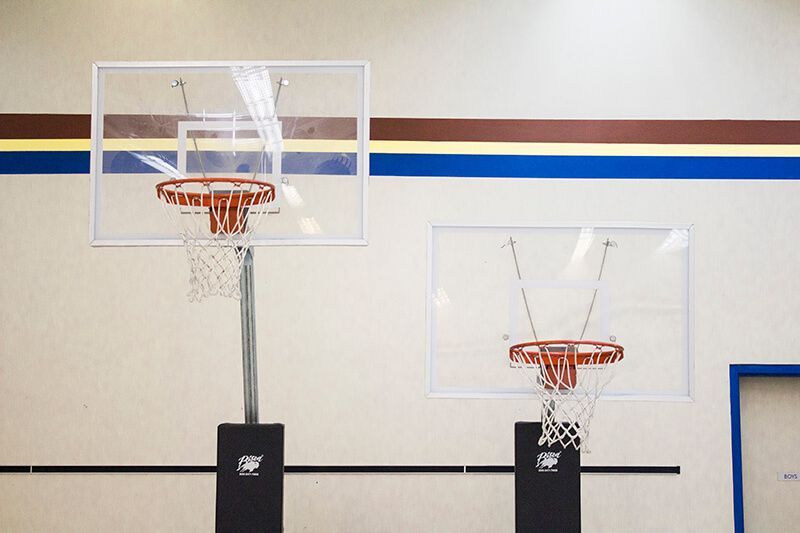 From Muhammed Ali to Hakeem Olajuwon to Hussain Abdullah, great Muslim athletes have always transcended the arena and made an impact on the lives of Muslims that look up to them. Let's invest together in preparing that next athlete, both in sport and in deen.
There is no greater feeling in a child's education than discovery. Help equip our science lab so that our young minds can discover everyday.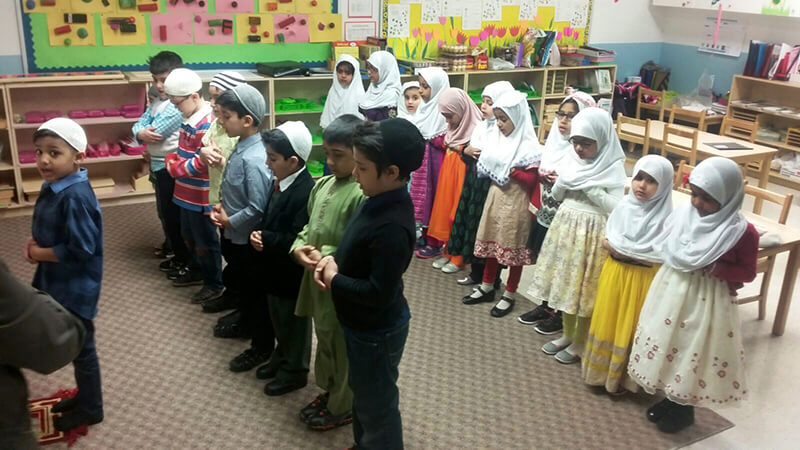 At the core of our curriculum is the love for the Qur'an and the importance of acting upon it. It's only fitting that at the heart of our new campus is a dedicated prayer space where our students will memorize Qur'an and pray their salah throughout the day.
Where do you want to make a difference? 
Enriching Education
Amount Required
# needed
Healthy Bodies, Healthy Minds
Gym supplies for the sparkling new gym

$2,500

1

Send a child to the moon!
Setup the science lab for the keen learners

$5,000

1

Campus Masjid
Carpets for the school musallah

$5,000

1
Donate Towards Equipping the Gymnasium
Donate towards Equipping the Gym
Donate Towards the Science Lab
Donate towards the Science Lab
Donate Towards the Campus Masjid
Donate towards the Campus Masjid
The Value of $1 a Day
As we continue to enrich student education, the gap between the cost of education, and what students can afford continually grows. We strive to maintain diversity in the classroom and accept students from all walks of life. Your scholarship contributions will be spread between students to help us continue to deliver excellent education, and help those who need it the most.
Where do you want to make a difference? 
Sponsoring Students
Amount Required
# needed
Hifdh Scholarships

$1,000/year

15
Student Scholarships
$1 a day
$30/month
250
Donate Towards a Student's Scholarship
Donate towards a Student Scholarship