AHES After School Program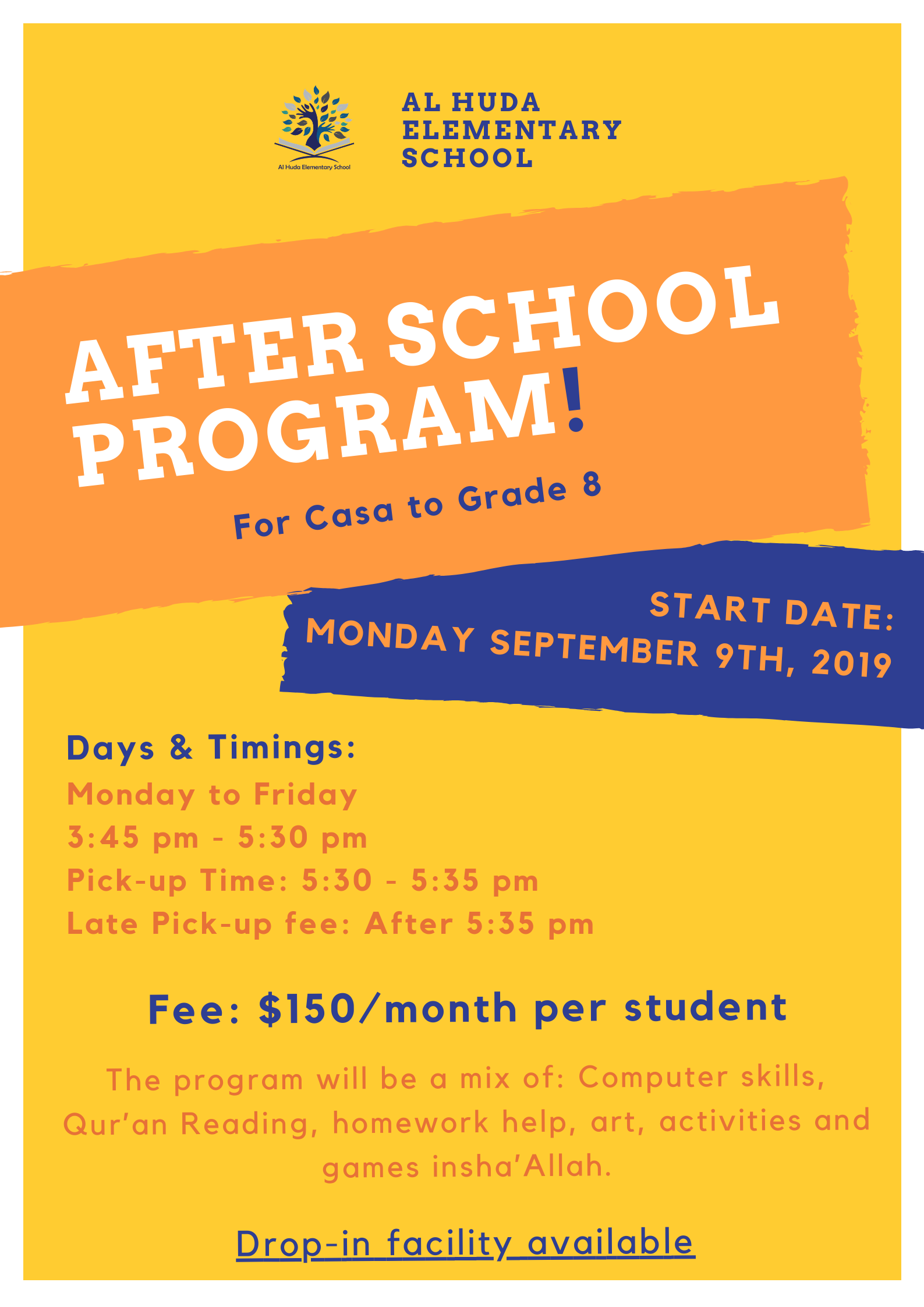 AHES is pleased to finally offer an after-school program for the coming year. We look forward to supporting our students with after school enrichment!
The program will be a mix of: Computer skills, Qur'an Reading, homework help, art, activities and games insha'Allah.
Priority will be given to full-time registrants, the availability of a drop-in program is case-to-case basis.
Monday to Friday
3:45 pm – 5:30 pm
Pick-up Time: 5:30 pm – 5:35 pm
Late Pick-up fee: After 5:35 pm
Grades: Casa-8
Fee: $150/ month per student