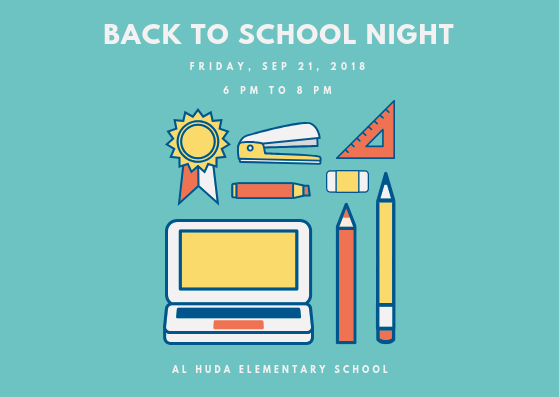 [et_pb_section bb_built="1″][et_pb_row][et_pb_column type="4_4″][et_pb_text _builder_version="3.5.1″ text_font_size="19px"]
Who: Parents & Students of AHES
What: An opportunity to meet your child's teachers and see the classrooms and school.
When: Friday, September 21, 2018 at 6 pm – 8 pm
Where: Al Huda Elementary School
Hifdh: Parents of Hifdh students are welcome to join us for an oirentation at 6:30 pm
Why: To build community and strengthen school-home communication.
We look forward to meeting you!
[/et_pb_text][/et_pb_column][/et_pb_row][/et_pb_section]